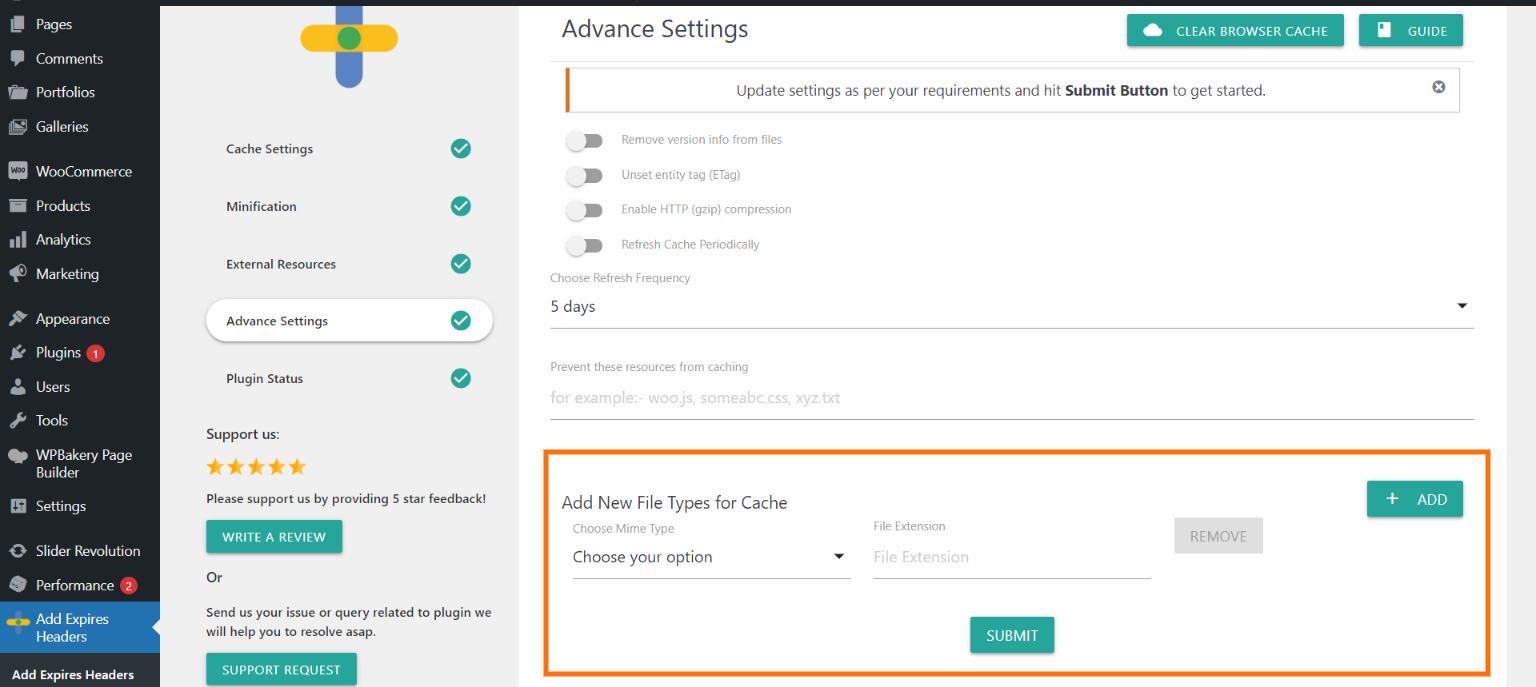 Add New File Types for Cache: This pro feature helps to add custom file types for adding expires headers.
For supporting new/custom file type other than which already provided you need Go to Advance Settings of plugin
Scroll down to Add New File Types for Cache.
Choose Proper Mime Type and File extension name without "." at start.
for example:– for adding .png file support you need to choose Mime type image and in file extension you need to write png and hit submit button to save changes.
once this changes in advance settings are successfully saved you need to go to cache settings of plugin and check for newly added custom file type.
check box in front of newly added file type and hit submit button.
that's completed process for adding new/custom file type support for adding expires headers.
Please click here. For list of mime type and custom post type(file extension).